Back to Event
Arthatel Customer Appreciation 2019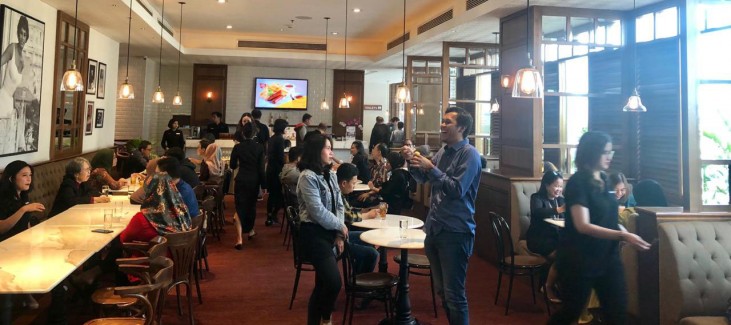 Arthatel Customer Appreciation 2019 was held on December 19, 2019 at Cinema XXI Senayan City, Jakarta in the form of watching Star Wars: The Rise of Skywalker. The event, which was attended by 152 people from various Arthatel customer's companies, was held as a form of appreciation for the trust given to Arthatel in providing internet products, services, networks, managed services, and IT security. This event received a pretty good response from customers, it can be seen from the enthusiasm of participants to be present on time.
The event began with a shared meal followed by the distribution of entertainment prizes, greetings and delivery of service updates from Arthatel as an Information Communication Technology (ICT) company, especially regarding the latest service being developed, the Data Center delivered by Arthatel Commissioner Mr. Nugroho Wikyutriano.
Various door prizes have been prepared by the committee and this year Arthatel gave prizes that were far more special than before as a form of high appreciation to customers, I Phone 11 and Logam Mulia were two prizes given to lucky customers at the event.
Through this event Arthatel hopes that relationships with customers can continue to be fostered well and become one of the containers for customers to provide various inputs so that Arthatel can provide better services.