Back to Event
The National Meeting of the Telecommunications Network Providers Association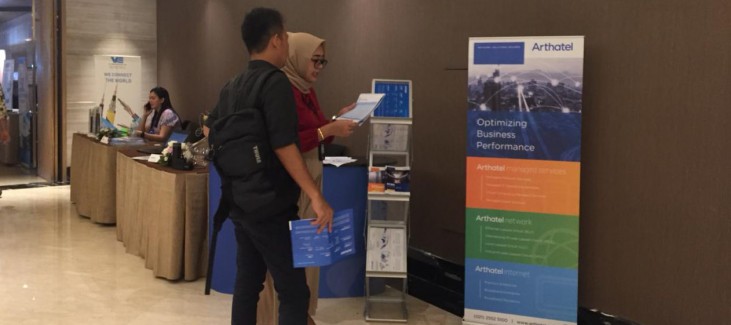 The National Meeting of the Association of Telecommunications Network Organizers (APJATEL) was held on November 25, 2019 at the Crowne Plaza Hotel, Jakarta. This event presents the Telecommunications Network business people with the theme "The Role of APJATEL in Supporting the Harmonization of Central and Regional Regulations in the Field of Telecommunications"
The event was attended by around 175 participants consisting of representatives from Government Agencies, related Agencies and Associations, Telecommunications Network Providers of prospective APJATEL Members, and Directors of Telecommunications Network Providers of APJATEL Members. Mr. Anies Baswedan, as the Governor of DKI Jakarta was also present to give a speech as one of the regional regulators.
As one of the members of APJATEL, Arthatel participated in the event as a form of existence of an Information Communication Technology (ICT) company and opening wider business and partnership opportunities at the same time. Through this event Arthatel explained further update about the various products and services we have, including the Data Center which is currently being developed.