Back to News
Cloud Computing, Solution for Facile WFH
By: Marketing, MAY 16, 2020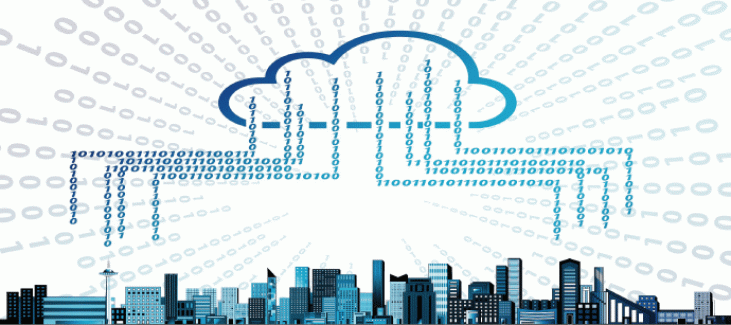 "Cloud computing menjadi hal yang sangat berguna untuk mendukung kelancaran sistem bekerja dari rumah (Work From Home) yang saat ini dilakukan untuk memutus mata rantai penyebaran virus Covid-19."
Saat ini pemanfaatan cloud technology semakin marak diperbincangkan, cloud computing adalah gabungan pemanfaatan teknologi komputer dan pengembangan berbasis Internet dimana data-data bisa disimpan pada server yang ada di internet, ini mempermudah pengguna untuk dapat mengakses dan menjalankan program atau aplikasi hanya dengan tersambung ke internet. Para pengguna cloud services pun semakin banyak, selain penggunaannya yang dinilai membantu perusahaan menjalankan more effective and efficient operations, cloud computing juga dirasakan cukup membantu ditengah masa pandemi Covid-19 saat ini, dimana perusahaan dihimbau oleh Pemerintah untuk menerapkan sistem bekerja dari rumah atau yang sering kita sebut Work From Home (WFH) untuk memutus mata rantai penyebaran virus.
Cloud computing membantu karyawan tetap produktif bekerja meskipun tidak ke kantor dikarenakan berbagai data dan aplikasi dapat diakses dengan mudah darimana saja dengan memanfaatkan internet connection, cloud juga dapat dimanfaatkan untuk melakukan komunikasi antar muka melalui konferensi video, membantu manajemen perusahaan memperlancar sistem bekerja dari rumah dengan pengaturan absensi yang integrated through the cloud dan berbagai fitur lainnya yang dapat dimanfaatkan dengan maksimal untuk mendukung operasional perusahaan.
Tidak hanya memiliki berbagai manfaat cloud computing pun memiliki keunggulan untuk perusahaan pengguna, seperti biaya yang relatif lebih murah karena perusahaan tidak perlu melakukan investasi pada pembelian hardware, easier document control, memperlancar information exchange dengan data yang easy to access and flexible. Dengan keunggulan yang dimiliki cloud tentunya dapat membantu perusahaan meningkatkan performanya dan tetap menjalankan bisnis sebaik mungkin.
Arthatel Cloud Computing menjadi salah satu layanan Managed Services yang dapat membantu operasional perusahaan lebih efisien, aman dan menyesuaikan dengan situasi saat ini. Kami hadir dengan layanan cloud Infrastructure as a Service (IaaS) Cloud Server, Software as a Service (SaaS) Cloud Server, dan Cloud Server Backup.
Hubungi kami melalui:
Web : https://www.arthatel.co.id
Telepon : (021) 255-25100
LinkedIn : Arthatel
Instagram : @arthatel.id
Facebook : arthatel