Back to News
IT Security Solution Data at Rest Encryption
By: Marketing, FEB 05, 2021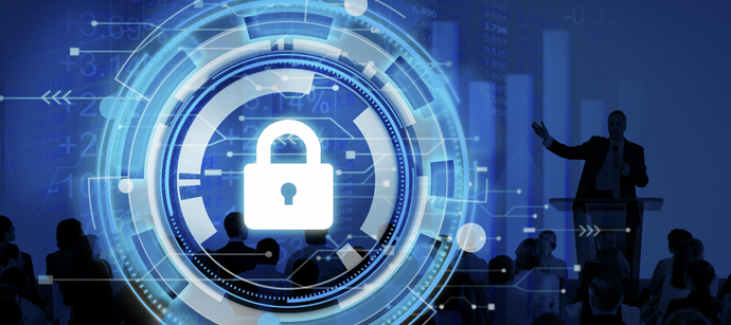 Perkembangan dan perubahan teknologi digital saat ini sangatlah pesat, hal ini berdampak terhadap meningkatnya ancaman terhadap data security di dunia maya. Sebagai penyedia jasa dan layanan IT Data Security Arthatel bekerjasama dengan Thales hadir memberikan solusi untuk keamanan data perusahaan Anda. Salah satu solusi kami adalah Data at Rest Encryption, dimana layanan ini memiliki perubahan dari layanan sebelumnya yang terdiri dari:
CipherTrust Application Encryption
Solusi ini memberikan data protection untuk kebutuhan application-level key management dan untuk data encryption yang sensitif. Solusi ini cukup fleksibel dan dapat mengenkripsi hampir semua jenis data mulai dari pembuatan data, proses transfer data, penggunaan data, backup dan salinan data. CipherTrust Application Encryption ini merupakan perpaduan dari produk yang sebelumnya dikenal dengan Vormetric Application Encryption dan SafeNet ProtectApp.
CipherTrust Transparent Encryption
Solusi ini memberikan perlindungan untuk data-at-rest dengan key management yang terpusat, dapat mengontrol akses pengguna data dan akses untuk pencatatan audit yang terperinci. Solusi ini bisa diterapkan pada CipherTrust Manager FIPS 140-2 dan Level 3. Sebelumnya CipherTrust Transparent Encryption ini dikenal dengan Vormetric Transparent Encryption.
CipherTrust Database Protection
Solusi ini memberikan perlindungan untuk database dengan tingkat performance yang sangat tinggi. Dimana dalam proses enkripsi tidak mengganggu ketersediaan dan performance database. Sehingga proses penulisan dan pembacaan database secepat kecepatan database yang tidak dienkripsi. Sebelumnya CipherTrust Database Protection ini dikenal dengan SafeNet Protect DB.
CipherTrust Tokenization and Cipher Trust Batch Data Transformation
Solusi ini memberikan perlindungan untuk sensitive data seperti perlindungan data pribadi, dengan melakukan proses masking data saat melakukan sharing data dengan pihak ketiga. Sehingga CipherTrust Tokenization and Cipher Trust Batch Data Transformation menjadi salah satu solusi keamanan data yang sangat penting di era transformasi digital saat ini untuk mencegah penyalahgunaan data sensitif.
Untuk informasi lebih lanjut mengenai layanan Arthatel anda dapat menghubungi tim Sales kami melalui link form disini atau dapat menghubungi kami melalui, live chat maupun media social Arthatel.
PT. Artha Telekomindo
18 Parc Place, Tower A, 3rd & 4th Floord
Sudirman Central Business District (SCBD)
Jl. Jenderal Sudirman Kav. 52-53
Jakarta 12190
Web : https://www.arthatel.co.id
Telepon : (021) 255-25100
LinkedIn : Arthatel
Instagram : @arthatel.id
Facebook : Arthatel